The Woodlands Guest House in Windermere is set to increase its capacity by two-thirds and bring on new staff after being acquired by a new owner with the support of a six-figure funding package from Lloyds Bank Commercial Banking.
The five-star Cumbrian boutique hotel, which once hosted David and Samantha Cameron, will add ten new rooms from early next year, increasing its total capacity to 50 guests.
Strong demand from domestic and international tourists to the Lake District means the hotel is also expecting to see its total annual revenue increase by up to 8% over the next 12 months.
Over the coming three months, the Woodlands Guest House is looking to hire up to three new staff members, bringing its total staff count to ten.
The hotel currently features 15 individually designed en-suite rooms, offering guests a range of luxury single, double and triple-bed accommodation along with breakfast facilities.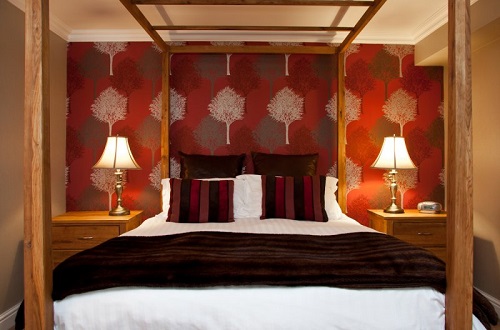 The Woodlands Guest House is the second hotel property acquired by John Jiang, a Leeds-based entrepreneur who last year also secured support from Lloyds Bank Commercial Banking to purchase the 50-room Greengables Hotel in Scarborough.
John Jiang, owner, Woodlands Guest House, said: "Set in the heart of the Lake District National Park, the Woodlands Guest House is popular with visitors looking to take in the stunning scenery, or visit local attractions such as the World of Beatrix Potter, which is located just down the road.
"I've had a relationship with Lloyds Bank for a number of years. It had supported the acquisition of my first hotel last year, and it was the clear choice to help me with the purchase of the Woodlands Guest House. Over the coming months, we'll be looking to expand the hotel to increase the number of guests we can accommodate, in time for next summer's peak tourist season."
Stuart Hodgson, relationship manager, Lloyds Bank Commercial Banking, said: "Tourism to the Lake District is booming. According to the Lake District National Park authorities, the region hosted more than 19m visitors last year, whose spending delivered more than £1.4bn to the local economy. Local hospitality businesses are ideally placed to tap into this lucrative revenue stream, and the Woodlands Guest House is no exception.
"Helping local businesses take critical steps for growth – such as expanding into new tourist markets – is a key part of commitment to helping Britain prosper. Since 2011, we've increased our lending to SMEs, including those across the hospitality sector, by 31%, while the market has contracted by 11%."