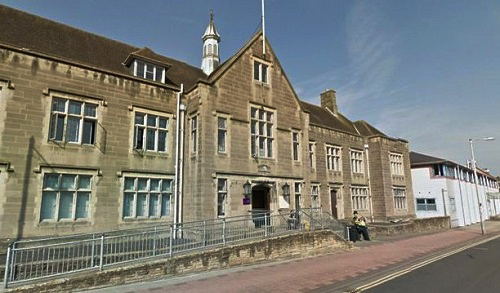 Three men have appeared together in the secure dock of the magistrate's court in Rickergate Carlisle this afternoon (MON) after police officers found a shopping bag with an amount of heroin in a car in Longtown on Friday, November 2.
They are all charged with possession with intent to supply an amount of class A drug heroin.
Daniel Brennan, 31, gave his address as Woodside North, Upperby, Carlisle; Michael Bernard Mandale, 51, of Crayside, Greystoke, Penrith and Christopher Westwell, 25 of Round Hey, Knowsley, Liverpool, all three defendants strongly deny the allegation and pleaded not-guilty before District Judge Gerald Chalk.
The judge was told how officers attended an address in Longtown on an unrelated matter, when police became suspicious of three-men taking-off in a Vauxhall Vectra car, it was followed by the officers with their blue lights activated, the car did eventually stop, it was then alleged by Peter Kelly prosecuting that one man ran away from the car and two-men remained seated in the car, the driver of the car was Mandale.
When officers searched the car they found a stash of heroin in a shopping bag, with a possible street value of £36k, also in the car it is alleged that scales, gloves and other drug paraphernalia were found.
The court was told how the partner and sister of Westwell were at the rear of court room 1, also the father of Mandale.
The judge remanded all three-men into custody until December 7, when they will appear at Carlisle Crown Court.