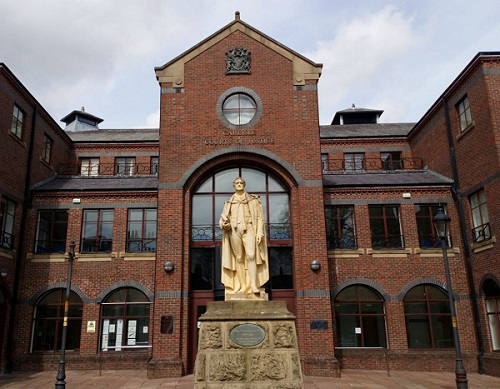 A CARLISLE psychiatric patient jailed for attacking almost a dozen healthcare workers has had her sentence cut short on appeal.
Sharron McAllister was locked up for 70 days late last month. A district judge heard of 36-year-old McAllister's assaults on staff at the Hadrian Unit of Carlisle's Carleton Clinic.
McAllister slapped, punched, kicked, scratched and even spat at workers, stamping so hard on the foot of one she needed hospital treatment and an x-ray. McAllister also punched a fellow patient during criminal conduct which occurred on six separate dates in June, July and August while she was "profoundly ill" and "hallucinogenic" having previously been sectioned.
McAllister admitted 12 common assaults but lodged an appeal against the severity of a prison sentence imposed last week. This was heard at Carlisle Crown Court today (TUES).
Mark Shepherd, defending, said McAllister's medicine dosage had been quadrupled between her offending and court appearance, during which time she had remained offence-free. But while in prison, she was in a cell with "no help" and no medication.
"I submit that this lady has suffered enough," said Mr Shepherd. "I submit this is a lady who should be in hospital getting treatment."
After hearing mitigation and considering background information, Recorder Kevin Grice, sitting with two magistrates – cut the jail term to 14 days, resulting in McAllister's immediate release and return to the clinic.