Three local charities are set to benefit from funds raised at Eden District Council Chairman's Carol Service taking place at St Andrew's Church in Penrith from 6.30pm on Monday 17 December 2018.
Members of the public are welcome to attend the service where pupils from Queen Elizabeth Grammar School, St Catherine's Primary School and Kirkoswald Primary School will be singing accompanied by Penrith Town Band.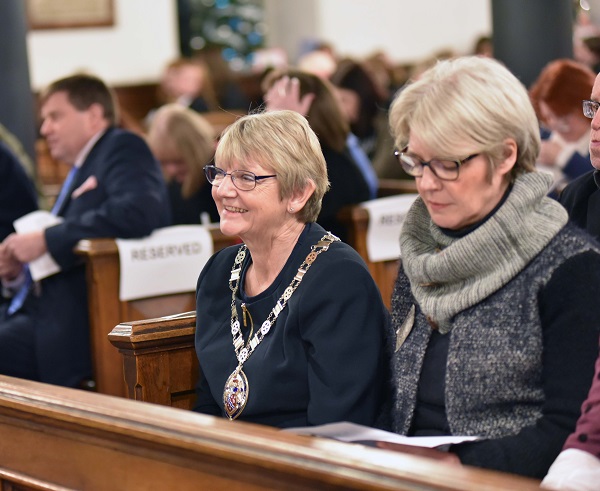 Eden District Council's Chairman, Mary Robinson, said: "I would like to invite members of the public to come along and join us at the Carol Service at St Andrew's Church in Penrith on 17 December, to celebrate the festive season and to help raise money for my three chosen charities Hospice at Home, the Great North Air Ambulance and the Penrith Mountain Rescue Team.
"I would like to thank Greggs for kindly donating the refreshments for after the Service and Councillor John Thompson and the Chief Executive's Secretary, Louise Biggs for their help organising this event."Eden FM Radio are also recording the Chairman's Carol Service to include as part of their Christmas schedule of programmes.
For more information about Eden District Council visit www.eden.gov.uk or call 01768 817817.