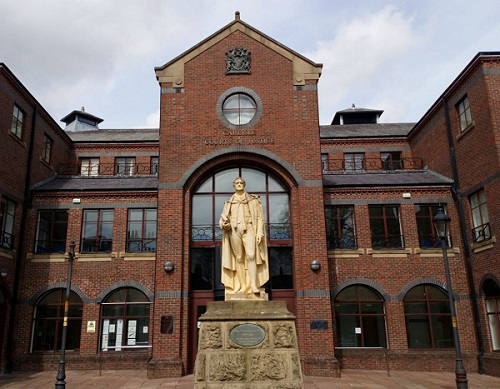 A FORMER South Cumbria residential school pupil has told jurors of alleged cruelty and violence by staff members during his time there.
Five men, aged 62 to 78, are on trial at Carlisle Crown Court. All deny charges which allege the physical mistreatment of boys at Witherslack Hall School, Grange-over-Sands, and which date back to the 1970s and 1980s.
Today (FRI), a jury heard evidence from past pupil Christopher Middleton. Mr Middleton alleged he was "launched" down a set of stairs after struggling with a teacher who had picked him up by the ankles as he fled a shower area of which he was "afraid".
"I hit a number of stairs on the way down and landed on the concrete floor at the bottom," Mr Middleton told jurors. He recalled suffering "sharp pain" to his head and a cut chin during an incident which, he said, occurred when he was aged seven or eight.
It is alleged the man responsible was staff member Andrew Elliot. But Elliot, 68, of Main Street, Greatford, Stamford, Lincolnshire, denies one charge alleging actual bodily harm assault.
When Elliot's barrister, Derek Duffy, suggested that his client wasn't responsible, Mr Middleton responded: "There was a bloke whose name was Elliot, and he threw me down a set of stairs."
Mr Middleton had earlier alleged he was made to run several miles in bare feet during a cross-country run in the countryside. "My feet were sore," he said. "Bright red."
He said a teacher had told him of his missing plimsolls: "If you haven't got them, it's not my problem."
It is alleged that teacher was Roger Whitehouse, 78, of Seaview, Haverigg, who denies four charges, including one alleging cruelty towards Mr Middleton.
Asked who that cross-country teacher had been, Mr Middleton told the jury: "I think it was Mr Whitehouse. I can't be 100 per cent sure."
The trial continues.