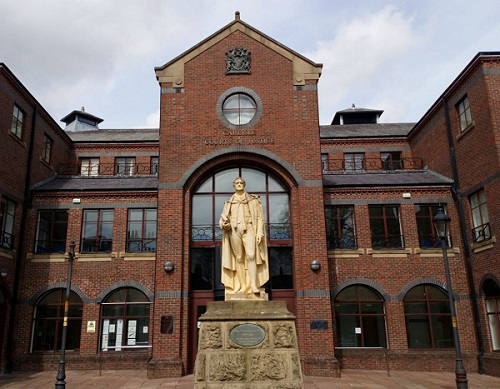 A MAN has told a jury he "got run over" by a minibus-driving teacher while taking part in a South Cumbria school cross-country run as a teenager.
When Richard Rutter gave evidence at Carlisle Crown Court this afternoon (TUES), he became the fourth former Witherslack Hall pupil to allege historical mistreatment by staff members. Five men, aged 62 to 78, are on trial. They deny charges, alleging physical abuse or cruelty of boys, which date back to the 1970s and 1980s.
Mr Rutter told jurors that staff members at the Grange-over-Sands residential school would drive a minibus behind cross-country run stragglers – picking up speed and hooting the horn "if we didn't run quicker".
On one occasion as a teen, Mr Rutter recalled being the last runner, alleging he saw teacher Glyn Waterhouse driving from behind in a minibus which "sped up".
"He didn't stop in time. He hit me," said Mr Rutter, who spoke of being left with a piece of gravel in his chin and a "split knee".
"Mr Waterhouse must have got a shock. He got out of the minibus and said 'tell them you fell over; tell them you had a fall'. He had a quick look at me and drove off," stated Mr Rutter. He received medical treatment, and did say he fell.
Mr Rutter had earlier told the jury: "I've been reading from my statement and I must say I can't say for definite it was done deliberately. But I got run over by Mr Waterhouse, Glyn."
During cross-examination, Waterhouse's barrister suggested the collision was an accident. Mr Rutter replied: "It was an accident which shouldn't have happened because he shouldn't have sped up."
Waterhouse, of Stainton, near Kendal – one of the five defendants on trial – denies one alleged actual bodily harm assault. The trial continues.