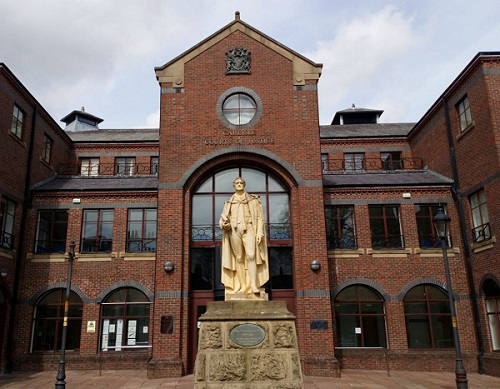 A SCHOOLBOY used by gangsters as a "foot soldier" during a Carlisle county lines drugs supply plot has been sentenced by a judge.
The 16-year-old was detained by officers after leaving the city flat of addict Peter Kenney on May 22.
Phone evidence showed the teen had travelled hundreds of miles to Carlisle from his home in the south of England six days earlier. During his time in Cumbria, the boy had "done as he was told" by those higher up the criminal ladder and was involved in the peddling of heroin and cocaine.
"He is taking telephone calls in relation to deals," his barrister Timothy Ashmole told Carlisle Crown Court, "and occasionally he would take to the street himself and deal."
The Croydon-based boy admitted conspiracy to supply class A drugs and possessing criminal property – around £1,400 cash which was found by police in his rucksack. Kenney, a 48-year-old grandfather, was convicted of the conspiracy charge following a jury trial, and jailed for seven years last month.
For his crimes, the boy was given a two-year youth rehabilitation order with an intensive supervision and surveillance requirement. Judge Davies also imposed a six-month night-time curfew.
"Users of cocaine and heroin live wretched and miserable lives," he told the boy. "You obeyed orders and sold drugs – so prolonging their misery – for money that you may not have kept yourself but you were going to account to somebody else."
Judge Davies added: "I regard these offences as particularly serious, but I don't take the view that you were the major person involved."