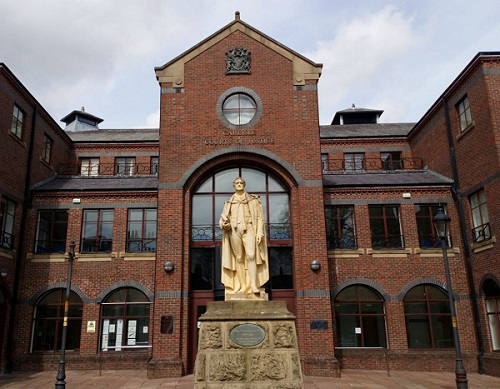 A MAN has admitted possessing a meat cleaver and an axe during a violent incident on a Carlisle street.
Shaun Bennett, 51, admitted a total of four charges when he appeared at the city's crown court earlier today.
Bennett pleaded guilty to the possession of two offensive weapons – a meat cleaver and axe – in public at Ellesmere Way; and one charge of affray which states that he used or threatened unlawful violence towards another. These three crimes arise out of an incident which is said to have occurred on June 27.
In addition, Bennett also admitted a second offence of affray which relates to a separate incident, on July 17.
He had previous denied a number of charges and was due to have gone on trial this week.
After guilty pleas were entered, Judge James Adkin adjourned Bennett's case. He asked for the preparation of a psychiatric report after hearing of the defendant's mental health issues.
Bennett, of Highfield Avenue, Carlisle, is due to be sentenced at the crown court on February 8, and was remanded in custody until that date.
"Because you have pleaded guilty you will get a shorter sentence than you would have got," Judge Adkin told him.
"I can't promise what your sentence will be. All options will be open to the judge who deals with you on February 8.