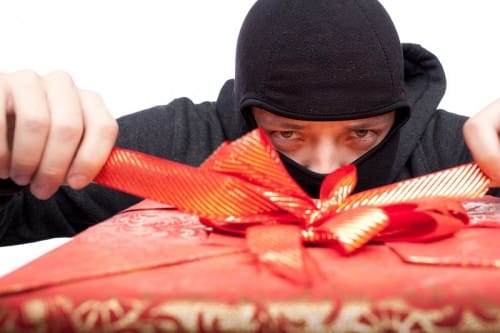 Carlisle police have seen a sharp increase in burglaries around the city and surrounding areas, an increase that is often seen at this time of year.
Following this increase, residents and businesses are being asked to remain vigilant and check their security.
Detective Inspector James Yallop/David Cooper said: "With Christmas Day fast approaching security often drops to the bottom of lists as people have so many things to do, but it is still essential that security remains a priority, to ensure opportunists don't take advantage.
"Theft and burglary is often a spontaneous crime which can people can help to prevent by taking some simple precautions.
"We want everyone to enjoy a merry and crime free Christmas and New Year, so people do need to be careful and protect their belongings.
Home and business security tips:
Check that locks, bolts and latches are working and used.
Turn on intruder alarms
Make sure all windows are shut and locked
Leave a light on when you are out (this can be aided with a timer)
Never publicise your home is unattended on social media or to friends, colleagues or neighbours.
Postcode your valuables with a UV pen.
Cancel newspapers, milk etc when you go on holiday.
Look out for your neighbours property.
Make sure callers to your home are genuine, always ask for ID.
Keep valuables out of sight
Police remind shoppers to:
Only take out in your handbag what is really needed
Keep your purses / wallets / cash at the bottom of your bag or fastened in a pocket
Not leave belongings out of sight in shops – for example handbags being left on the back of chairs or on the floor
Keep a note of the phone numbers needed if your purse / wallet is stolen
Make sure you report any theft immediately to prevent thieves using your cards to buy items over the phone or internet
Inspector Yallop/ David Cooper, added: "Once you've done your shopping and presents have been opened, make sure they are kept away from windows and doors, and identify any expensive items with your postcode using a UV pen. I'd also urge people to dispose of their packaging carefully so not to advertise expensive new goods that are inside the house."
Anyone with any concerns should call Cumbria Police on 101, email [email protected] or call Crimestoppers, anonymously, on 0800 555 111.
For more Christmas crime prevention advice visit https://www.cumbria.police.uk/Advice-Centre/Personal-Safety/Campaigns/Dont-Let-Thieves-Steal-Your-Christmas.aspx.