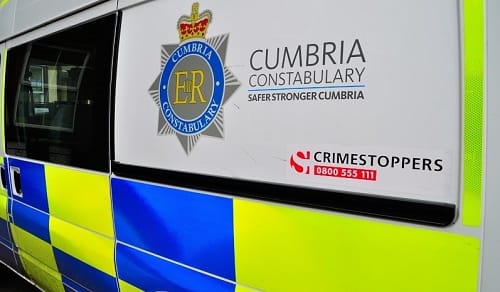 Police are investigating the theft of 12 lambs from the Johnby area, which is believed to have occurred over six occasions between late November and 20th December 2018.
Police would like to remind farmers and the public to be vigilant in rural areas of any suspicious individuals.
Anyone with information is asked to contact police on 101 quoting log 47 of 7th January 2019 or phone Crimestoppers anonymously on 0800 555 111.
There is now a dedicated Crimstoppers Rural Crime Reporting line to give information anonymously about large-scale industrial fly-tipping, hare coursing, livestock theft, machinery theft, after the crime has been committed.
However if a crime is in progress, there is an emergency when there is danger to life or violence is being used you should call 999 immediately. If you don't need an emergency response, you can call 101.