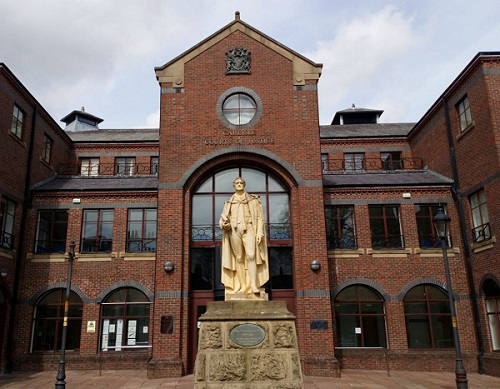 A MAN has been jailed for flouting a restraining order which banned him from contacting his former partner indefinitely.
David John Williamson, 41, was originally given the order in 2015 after committing a number of offences against his on-off girlfriend Daisy Godolphin.
Williamson went on to breach it several times, and was jailed early last year for attacking Miss Godolphin with a piece of wood and damaging her property.
He was released from prison on licence. But in December he breached the order twice more in the space of six days.
Carlisle Crown Court heard how, on December 22, he was seen by an off-duty police officer in a Penrith shop in company with Miss Godolphin, the couple "appearing comfortable in each other's company".
Then, in December 28, police went to her town home and, after forcing entry, found Williamson, of Ellesmere Way, Carlisle, hiding within a bed frame.
He admitted two breaches, and was jailed for eight months for what Judge James Adkin described as "persistent" offending.
Judge Adkin also rejected an application from Miss Godolphin for the restraining order to be lifted. She told the court he was a "different person" having stopped drug-taking.
But, after hearing the police and probation service objected to her application, Judge Adkin ordered it to remain in force. "The defendant, in my view, continues to represent a substantial risk of causing violence to his former partner," the judge concluded.