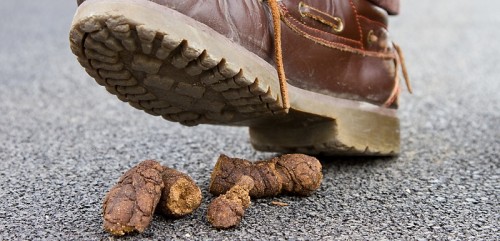 Allerdale staff have helped Workington parkrun organisers in their battle with dog fouling.
Runners meet-up every Saturday morning at 9am to run from the leisure centre in the centre of town out to Siddick and back. Unfortunately, their enjoyment of the 3.1 mile run was hampered by the amount of dog-muck on their chosen route along the greenway through Northside.
Therefore organisers teamed up with Allerdale's Street Scene officer, Claire McAvoy, to tackle the problem.
Patrols have been stepped up, with two fixed penalty notices issued in recent weeks. The path now gets cleaned every Friday, after it was given a thorough scrub in October. Claire has even joined runners at the weekend to check out the condition of the path and issue a penalty to anyone not picking up.
And their efforts have been hugely successful, with a significant drop in dog-fouling incidents on the path.
Michael Heaslip, Executive member with responsibility for the street scene team, said: "We take a zero-tolerance approach to those who do not pick up after their dog and will issue fines to anyone who we catch doing it.  It's great to see the community working with our officers to combat this problem and I'm pleased to see it working so well."
Volunteer team member at Workington Parkrun, Mark Greaves, said: "Each week we have around 120 runners and joggers including children at the parkrun. Some of those are tourist families who have made the effort to come to Workington especially for the parkrun. We want all our regular or tourist runners, buggy-pushers and joggers to have a good experience of Workington and we're proud to show our course in the best possible light. You need a clean run-route because people expect that. It has been very good to work with the Street Scene team and we are very grateful to them."
Not picking up after your dog is an offence punishable with a fine of up to £1,000. Anyone can report dog fouling via the council's website or app which also includes the ability to report details of any offenders.