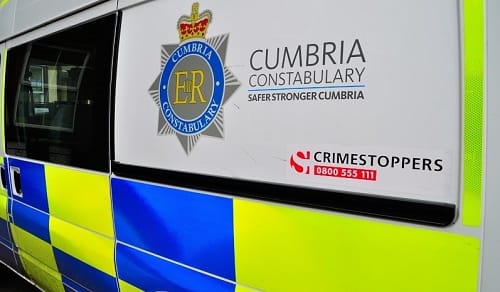 Police are investigating the report of a common assault that occurred on Monday 11th February between 12:30pm and 1:30pm in the afternoon.
The assault took place in Carlisle City centre, on English Street and Victoria Viaduct.
A Cumbria Police spokesman said: "Two unknown men are reported to have shouted at and assaulted a 34-year-old local female by grabbing her arm.
"The female received no injuries as a result of the incident."
If you have witnessed the assault or have any information which you think could assist in the investigation please contact PC 2726 Tidmarsh on 101 quoting log 122 of 11th February 2019, or Crimestoppers anonymously on 0800 555 111.