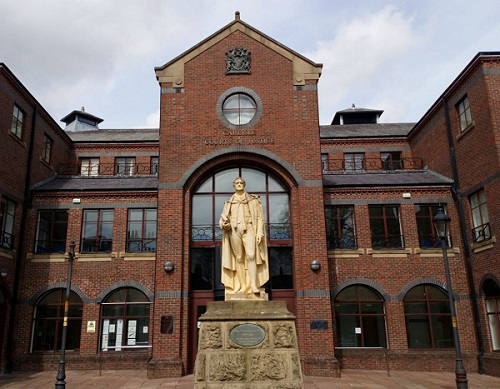 A MAN who falsely claimed benefit totalling more than £24,000 has been spared immediate prison.
James Seaton, 49, began receiving disability allowance at the highest rate in 2002. Eight years earlier he was involved in a serious industrial accident.
Although he did carry out some part-time work as a taxi driver after surgery, Seaton's condition worsened. And he detailed a range of health difficulties in an official document in 2009.
Carlisle Crown Court these meant Seaton "couldn't walk more than a metre" due to pain and breathing difficulties, and used sticks. His legs "didn't work properly" at that time, he fell over several times a day and needed help to get out of bed.
Seaton knew of his obligation to disclose any changes to the Department for Work and Pensions.
But between 2013 and 2017, Seaton fraudulently claimed benefit while working up to 48 hours a week for a delivery company. He drove an 18-tonne wagon up to 900 miles per week, his boss stating he "never" saw him requiring personal care assistance.
Seaton, of Walls Road, Salterbeck, admitted dishonestly failing to promptly notify the DWP of a circumstances change which affected benefit entitlement.
After hearing of the defendant's genuine underlying medical difficulties, and taking account of his guilty plea and a lack of previous similar offending, Recorder David Temkin suspended a 20-week jail term was suspended for 18 months.
Seaton must also complete a rehabilitation activity requirement and pay £24,165.10 compensation.
"At the heart of this case is your deliberate failure to declare your health had improved," Recorder Temkin told him.