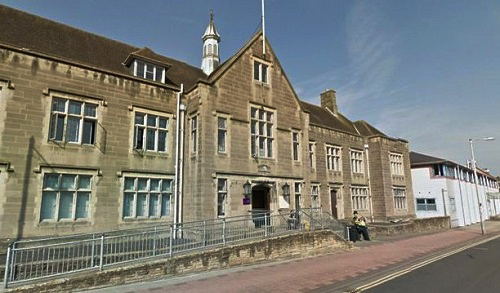 Two-men were arrested on suspicion of theft after police were called to the Sainsbury's supermarket in Carlisle on Thursday, March 3.
Marius Popescu, 39, gave his address to Carlisle Magistrates Court as, Baguley Crescent, Middleton, Manchester.
He was charged with five counts of theft from the Sainsbury's store on Caldewgate, Carlisle and their store in Kendal.
He pleaded guilty to all charges when he appeared in court from custody on Saturday March 9.
The thefts took place between December 10 and March 3, the thefts were alcoholic drinks which amounted to £1,950.00, the highest single theft amounted to £489 from the Carlisle store.
District Judge Gerald Chalk was told all the thefts were of a similar nature, Popescu went into the supermarkets filled a trolley with alcohol and left it in an aisle, leaving it there for another person to push the trolley from the store.
The judge was told Popescu's wife and son live in Romania, he sends them £180 a week to pay for medical treatment for his son.
The judge told the defendant these thefts were of a "professional nature, you and another person targeted these stores with a significant financial loss to the company."
Popescu was sentenced to a total of 190-days in prison for all the offences, he will serve half in prison and the rest in the community, on his release he will be under supervision of the probation service, on his release he has to pay a victims surcharge of £120.