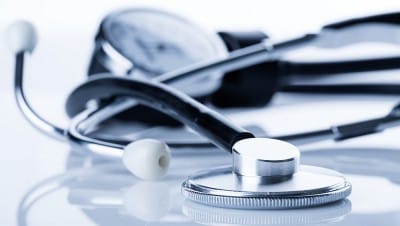 A free family fun day is being held to encourage members of the public to have discussions about their health and wellbeing.
The Millom Be Well Fest is an annual event which gives members of the public the opportunity to get together, have some fun and talk about their health.
The event, which is being held on Saturday 6 April from 11am until 3pm at the Millom Network Centre, has been organised by Millom Rotary in partnership with the Millom Integrated Care Community and Cumbria County Council.
Millom Rotary Club President, Tony Jackson, said "There will be something for everyone at the Millom Be Well Fest, including arts and crafts for children, chair-based exercise taster sessions, a free sloppy slipper swap, kettlercise demonstration, Phoenix Singers, a free and confidential MOT health check and even stalls offering a food pantry and healthy eating advice – with free samples."
Also attending on the day will be Cumbria Fire and Rescue Service who will be demonstrating resuscitation techniques on 'Resus Annie'. Cumbria Police will be offering cycle security marking at a cost of £5 per bike. There will even be a smoothie bike giving everyone the chance to make their own smoothies whilst working out.
For anyone wishing to attend, free transport is being provided and this includes a pony & trap and mini bus leaving from Millom Square, a minibus from Muncaster and a vintage bus departing from Broughton with pick-ups at The Green and Hill Village Hall. Return journeys will also be available. Parking at Millom Network Centre is limited so members of the public are urged to take advantage of this free offer.
A more detailed route and time-table will be available a week prior to the event.
If you would like to know more about Millom Be Well Fest, then please contact John McGill on 07928607708.