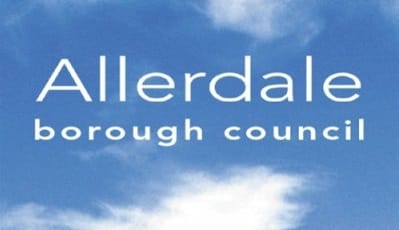 Allerdale Borough Council is reminding residents of changes to bin collections and opening hours over the Easter period.
Bins due to be collected on Good Friday, 19 April, will be collected as normal. However, with effect from Easter Monday 22 April, bins will be collected one day later throughout the week – with those which would normally be collected on the Friday (26 April) collected on the Saturday (27April) instead. Collections will be back to normal from the following week, commencing Monday 29 April 2019.
More information is available by visiting www.allerdale.gov.uk/bincollections where residents can check bin collection dates, report a missed collection, and check for anything that could affect collections.
Details of the opening times for the Household Waste Recycling Centres are available from Cumbria County Council at: www.cumbria.gov.uk
Office opening dates/times:
The Council offices at Allerdale House in Workington and the Customer Service Centres in Keswick, Maryport and Wigton will close at 5pm on Thursday 18 April, while the Cockermouth Customer Service Centre in the town's library closes at 4pm.
Allerdale House reopens at 8.45am on Tuesday 23 April. The Customer Service Centres in Keswick, Maryport and Wigton reopen again at 9am on Tuesday 23 April, while Cockermouth Customer Service Centre reopens at 10am.
The emergency out-of-hours number while the offices are closed is 0303 123 1702.
Allerdale Borough Council's website www.allerdale.gov.uk can be accessed 24 hours a day, seven days a week. There is a secure online payment facility as well as specific pages to report any issues. Payments can also be made 24 hours a day on 0303 123 1702. Residents can also follow the Council on Twitter and Facebook.
Leisure centres
The Council's leisure centres in Workington, Cockermouth and Keswick, and Maryport's Wave Centre with Cave at the Wave and Clip 'n Climb, will be open over the Easter holidays. Further details are available at: http://www.allerdale.gov.uk/leisure-and-culture.aspx