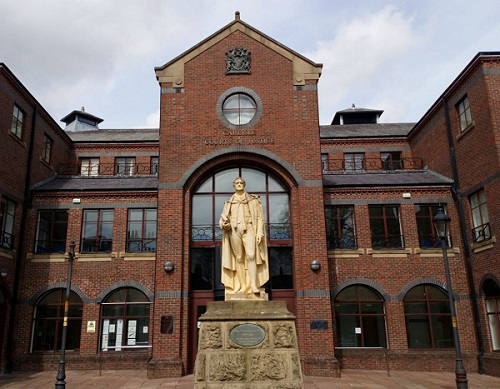 TWO South Cumbria teenagers have been warned they could receive jail sentences for their roles in the importation of ecstasy tablets.
Thomas Guy Wilson, 18, and a 17-year-old male who can't be named because of his age, appeared at Carlisle Crown Court earlier today (MON).
Both admitted one offence of dealing with goods with a fraudulent intent. This is said to relate to their involvement in the importation of 26 class A ecstasy tablets from Holland between July 5 and October 20 last year.
The court heard of Facebook contact between the two defendants. One is said to have ordered the tablets, which were then delivered to the other's Kendal address.
Rosalind Emsley-Smith, for the 17-year-old, said: "He had no intention to supply that that he purchased." Tablets, she said, were intended "for his own use."
Judge James Adkin adjourned the case until June 5, when both teenagers are due to be sentenced at the crown court.
Judge Adkin granted bail to Wilson, of Mossghyll, Kendal, and also to the other male. But he told the pair: "Please don't think that a final view has been made about what the sentence will be.
"Anybody who imports class A should should expect a custodial sentence, but June 5 will be the day that the final decision is made."