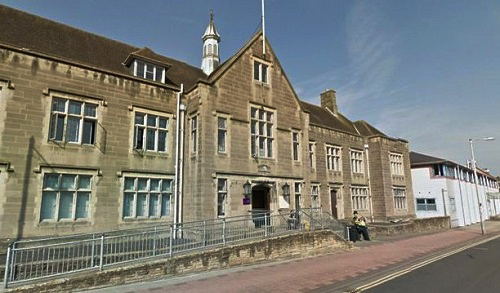 A Carlisle man has returned to court today, Monday May 20 to be sentenced after he pleaded guilty earlier this month to sending a private sexual image over the internet of his former partner, he also admitted two-assaults and criminal damage of a microwave and light-fittings at her home.
Magistrates in the city heard how Jordon Davies, 26, of Raiselands Road, Morton,  first got into trouble on November 10, 2018  when he turned up at his former-partners home drunk and threatened to smash her flat up.
He was really "aggressive"  said the prosecutor Glen Anderton, the victim tried to stop him from smashing up the property;  he grabbed her by the arm and threw her to the ground,  she suffered a bruises to her arm.
Then on November 30 he arrived at her home around 3am, he was drunk and "threatening to harm himself" he went into her kitchen and stamped on her foot, she had bare feet at the time, "she was left bruised" and went to hospital for treatment.
The court was told the most serious offence was disclosing a private sexual photograph of the woman on January 13, 2019, to cause her distress.
Davies sent the image to his victim's new partner on Facebook, even though she (ex-partner) had asked him to delete it "It left her distressed" said the prosecutor.
The court was told the woman is constantly frightened of Davies and feared bumping into him, she had been diagnosed with anxiety and depression.
The court heard when interviewed by police Davies said  "he sent the private photo because he wanted to stir things-up" he was bitter that she had met somebody else.
Sean Harkin for the defendant said "clearly he (Davies) was in a bad place at the end of their relationship, if he had intended to cause a great deal of distress he would have sent the private image to everybody and anybody,  "he had no-intention of causing her distress or humiliation".
Magistrates sentenced Davies on the two-assaults and for sending a sexual photo to a Community Order of 24-months, with 200-hours of unpaid work, also a 20-day rehabilitation activity and building better relationships program.
There was no-separate penalty for the criminal damage, Davies has to pay the victim compensation of £300, with court costs of £170.  Magistrates also ordered a restraining order, to have no contact with the victim for two-years.