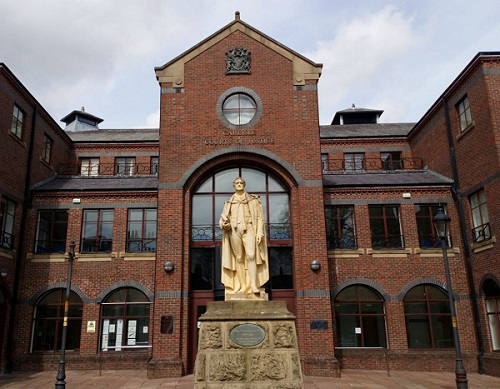 A JURY has heard how a man accused of raping a woman as she slept told police after he was arrested: "This is ridiculous".
Joseph Mjemer, 36, is on trial at Carlisle Crown Court. Mjemer denied two charges, both of which allege that he raped a woman at a flat in the city centre on the morning of January 1 this year.
This morning (THURS), jurors watched CCTV footage which showed he and the woman meeting at a city centre bus stop during the early hours, before walking towards a flat.
The court has heard the woman woke hours later to find Mjemer naked next to her, that she panicked and said: "This is rape. It's not OK."
When police were alerted and visited the woman a short time later after Mjemer had left, a detective noted she appeared "disheveled and distressed". Police learned Mjemer had boarded a coach to Scotland on New Year's Day. He was arrested at his Elizabeth Street home in Glasgow on January 2.
As he was detained, Mjemer replied: "This is ridiculous."
When he learned police were gathering evidence from him as part of their investigation, he was said to have replied: "I will give you whatever you want. I did not have sex with that woman."
The trial continues.