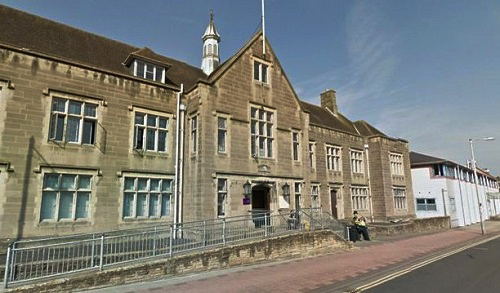 A Silloth farm worker entered not-guilty pleas to driving a white Transit van on Richardson Street in Carlisle in the early hours of October 9, 2018, and having 250-micrograms of cocaine in his blood, the legal limit is 10mg, and a charge of driving the vehicle with 800-micrograms of Benzolecgonine known as BZA (a cocaine metabolic derivate) the legal limit is 50mg.
During the trial at North and West Cumbria Magistrates Court in Carlisle, prosecutor Nigel Beeson told District Judge Gerald Chalk, police officers on mobile patrol in the city observed the van and checked the vehicle registration, it was found to have no valid-insurance, when the van was stopped the officers became suspicious of the driver's demeanour and undertook a drug wipe of his mouth, this proved positive of illegal substances, he was arrested.
The defendant, William Thomas Hornsby, 29, of Adolth, Silloth undertook another blood test at Durranhill police station, this was undertaken by a health care professional, the judge was told these samples were sent to a laboratory for special analysis and both readings were higher than the prescribed driving limit.
A forensic toxicologist attended the trial to explain the procedures undertaken during theses blood tests.
Hornsby gave evidence stating that he had taken "heart burn tablets" and he could have ingested cocaine before the officer left the police car to speaking to him (Hornsby) this was refuted by a police officer in court, saying it was no-more than 20-seconds in stopping and speaking to the defendant.
He is also waiting for a liver transplant the judge was told. Hornsby had already pleaded guilty to having no-insurance.
The judge found him guilty of both drug driving offences.
He was fined £1,500. on the drug charges with £1,000 on the no-insurance, there were prosecution costs of £930.00 and a victim's surcharge of £150. He was disqualified from driving for 18-months, Hornsby told the judge he works on his family's farm and a part-time driving courier, and he could lose both jobs.