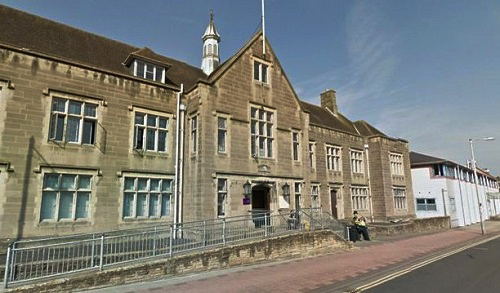 A Wigton man has attended the Magistrates Court in Carlisle for the start of his two-day trial after pleading not-guilty to a charge of harassment without violence against his ex-partner during a earlier hearing.
Minutes before the trial was due to commence, Christopher John Potts, 46, changed his plea to guilty.
The court was told that between June 7 and November 14, 2018, he caused harassment to his ex-partner, on different dates; by sending a large number of text messages via What's App, Facebook and email.
Andy Travis prosecuting told the magistrates on a number of occasions the victim saw him drive past her home in Carlisle stopping outside the house, once he was seen driving a white van, then a Renault car and also a silver Ford vehicle.
On one occasion the victim was so-worried she contacted the police, when officers arrived Potts was seen hiding behind a vehicle across the road, he ran away but was later arrested by police.
The messages were described in court as "horrible" and very upsetting for the victim, in a statement read out in court from her she said, "She now feels paranoid and very frightened and has ceased using social media, I am just a shadow of my former self, and this has been the worst year of my life".
Magistrates were also told there were 210 pages of reported calls made to the victim and a number of sightings of him driving vehicles past her house, he was persistent in his harassment of her.
David Wales for Potts of Wheatsheaf Lane, Wigton, said he did not want to harm her and he is remorseful for what he did, he is not well himself and has significant mental issues, he doesn't always know how his actions could effect other people, he looks through a "prism" because of his mental health issues.
Before the magistrates passed sentence he was told he was so-close to going to custody, as this is not his first offence of harassment and he has to alter his lifestyle.
Potts was placed on a Community Order for 18-months; he must attend 25 Rehabilitation Activity Days run by the Probation Service, he was also placed on an electronically tagged house curfew for 10-months between 7pm to 7am, he also has to pay court costs of £620 plus a victims surcharge of £85.