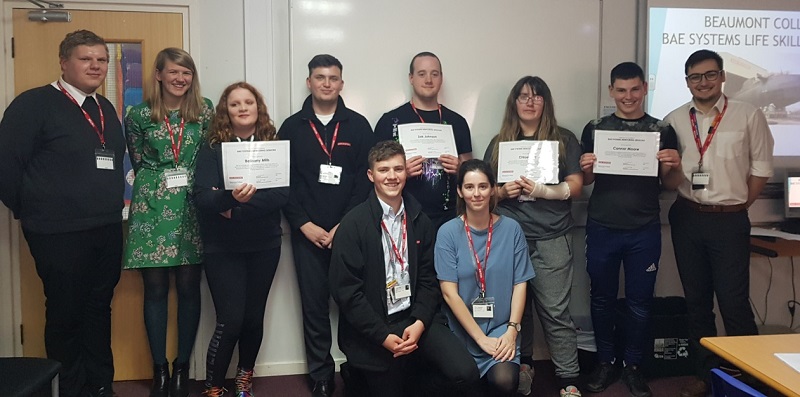 A dozen students from Beaumont College in Barrow have successfully completed a seven week long placement working alongside higher apprentices at BAE Systems.
It's the second year a group from the specialist further education college, which is aimed at students with complex physical and learning disabilities, have spent time in the Barrow shipyard.
A team of seven higher apprentices arranged a series of events aimed at giving students business skills ranging from planning and engineering to design and interview techniques.
Project Management Higher Apprentice Ella Hewson who led the project said: "It was a challenging event to coordinate with students of all abilities joining us."
Third year higher apprentice Ella, who studied primary teaching at university joined BAE Systems in September 2016, is due to complete her apprenticeship later this year. She says being able to give back through the sessions was rewarding and the team as a whole enjoyed the chance to create something which could help build confidence and life skills of the students who took part.
Ella added: "The mentoring sessions we hosted comprised a mixture of activities including goal setting workshops, Lego robotics, mock assessments and a chance to plan and budget for their own festival. The students were also given the opportunity to have a tour of the workshops, which inspired many of them to consider career routes within BAE Systems."
Jess Harker a tutor at Beaumont College said: "The mentoring sessions have been a huge success and we have seen a notable improvement in many of the students' confidence. They have been able to acquire skills such as team work and problem solving which they can take with them in the future."