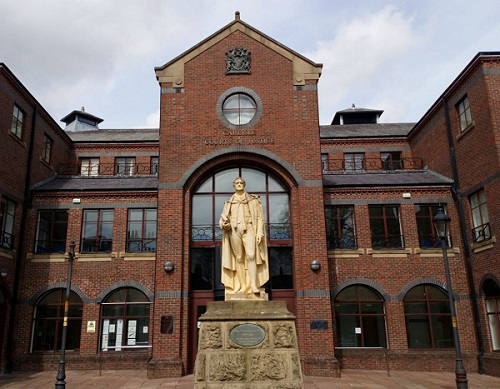 A ROGUE builder who became aggressive after duping a south Cumbria householder who paid over the odds for shoddy work has been given a prison sentence.
Daniel William Austin-Ward, 33, failed to properly notify the Levens homeowner of his cancellation rights as he hurried him into signing a misleading document relating to roofing work in January last year.
Austin-Ward went on to make repeated requests for cash as he charged a total of £2,500 for a job that should have cost only £750 and which, Carlisle Crown Court heard, was of such a poor quality that it had to be redone.
In the grip of a downward drink and drug spiral, the builder also failed upon request to provide details of what cash was being spent on. And on one day, while the customer was away from his property, Austin-Ward "extracted" a cheque for £1,000 from the householder's elderly mother which ended up in his bank account.
Austin-Ward was brought to book after police and trading standards staff were informed. And, after admitting two fraud charges and three unfair trading offences, Austin-Ward – described as now being apologetic and "contrite" – was handed two months' immediate imprisonment earlier today.
Judge Brian Cummings QC ordered that this should be added, consecutively, to a 37-month prison term Austin-Ward, of Windsor Grove, Morecambe, received in March at Preston Crown Court. This was for a string of other unfair trading crimes and an offence of wounding – committed in Lancashire between August, 2017, and June last year.
During today's sentencing hearing, Judge Cummings observed of the builder's illegal activity in Cumbria: "It is about people being pressured and taken advantage of in their own homes.
"It is a very alarming situation to be dealing with someone who, of necessity, knows where he (the customer) lived, in an air of menace and improper insistence when that person is violent by nature."
Cllr Celia Tibble, Cumbria County Council's Cabinet Member for Trading Standards, said: "This case should act as a warning to others. I am pleased to see that justice has been served for the aggressive and deceitful practices that this criminal pursued. The actions of rogue traders can have a significant financial and emotional impact on consumers, particularly the most vulnerable members of our communities. This result is testament to the hard work of the council's Trading Standards team and I thank them for their efforts.
"Due to the nature of these crimes, Cumbria Trading Standards treat this work as a priority and work with partner agencies such as Cumbria Police to help raise awareness and tackle potential offenders."
If anyone thinks they have been a victim of a rogue trader, please contact Cumbria Trading Standards on 03454 04 05 06.