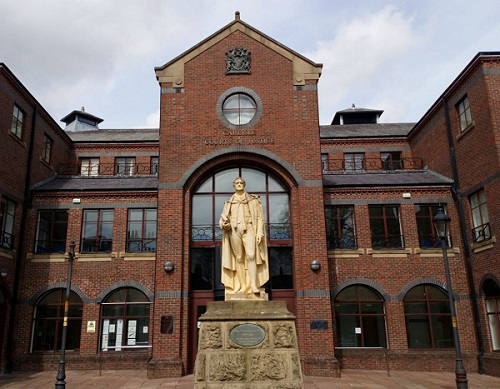 A MAN has been unanimously cleared of having any criminal involvement in violence which flared on a packed West Cumbria train.
Richard Myers, 44, went on trial at Carlisle Crown Court. He had pleaded not guilty to one charge alleging affray.
Mr Myers denied an allegation that he "triggered" trouble which erupted on a train which had left Whitehaven, on March 30 last year, following a rugby league derby match.
Giving evidence, Mr Myers insisted he had "definitely not" grabbed a man by the throat nor punch him, as alleged, before a "Wild West" mass brawl began.
The court heard he was a victim of shocking violence which flared. "He was punched and kicked by others and left in a bleeding state and lost consciousness for a time," prosecutor Tim Evans told jurors while opening the case.
Mr Myers, of Great Clifton, said in evidence: "I remember falling into the aisle, and then after that I don't remember anything until I was in the ambulance."
After hearing all evidence during the trial, a jury of seven men and five women this afternoon (WED) found Mr Myers unanimously not guilty of alleged affray. He wept as he left the court dock, Judge Brian Cummings QC saying: "That is the end of proceedings, you are free to go."
Three men who attacked Mr Myers and admit affray will be sentenced on a date to be fixed.