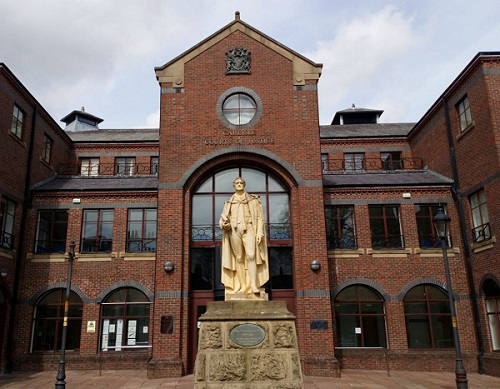 A WHITEHAVEN man who gave chase with a baseball bat after a missile was thrown through his living room window has been sentenced by a judge.
Liam Michael Murphy, 35, was asleep in the bedroom of his George Street house on the afternoon of July 23 when he heard banging from downstairs. He found a rock had been thrown through a window by a man who, outside the property, allegedly produced a knife and made threats.
Murphy picked up a baseball bat from his address, took it out into the street and then chased the man into a tunnel, causing one eye witness to be left shocked.
At Carlisle Crown Court today (MON), Murphy admitted offensive weapon possession. The court heard no further action had been taken against the other man due to "certain weaknesses with the eye witness's evidence".
Judge David Potter gave Murphy a 12-month community order comprising a 10-day rehabilitation activity requirement. He acknowledged Murphy had endured a "high degree of provocation", but said his crime lay in taking the bat out on to the street and giving chase.