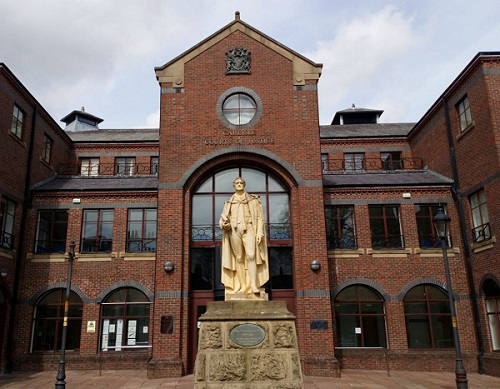 A NURSE practitioner who created bogus prescriptions for more than 2,000 codeine tablets has been spared immediate prison.
Joanne Eldon, 48, prescribed medication through her work at Whitehaven's Lowther Medical Centre. But after a supermarket pharmacist queried two prescriptions for hundreds of codeine tablets, Eldon's offending emerged.
She had created 17 false prescriptions late last year in the names of two oblivious non codeine-using medical centre patients she knew, occasionally using colleagues' computers before deleting the evidence. Eldon then collected 1,952 of the 2,120 tablets for her own heavy consumption, using different pharmacies to cover her tracks before she was suspended and police alerted.
"She claimed in her interview she would take up to 50 tablets per day," said prosecutor Gerard Rogerson." She had developed a slavish addiction to the codeine but fully accepted what she did was wrong and expressed some remorse for her actions. She openly admitted that what she had done was wrong."
Eldon – described as then being a "functioning alcoholic and drug addict" who had since made positive progress – admitted two charges of fraud by false representation.
After hearing mitigation at Carlisle Crown Court today (WED), Judge James Adkin suspended a six-month jail term for two years. Eldon, of Bransty Road, Whitehaven, must complete 200 hours' unpaid work, and rehabilitation. "It does seem to me that the Royal College of Nursing will inevitably have to look at your case in due course," said Judge Adkin. "They'll have to make a decision as to whether you're fit to be employed as a nurse in future. Whatever they do, I think it's unlikely you'll ever be able to prescribe again; it may well be they strike you off the register."