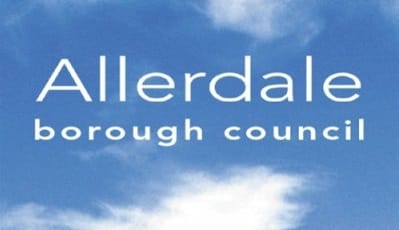 Allerdale Borough Council is reminding residents of changes to bin collections, which will be one day later than usual next week following the Bank Holiday on Monday 26 August.
Monday 26th will be carried out on Tuesday 27th
Tuesday 27th will be carried out on Wednesday 28th
Wednesday 28th will be carried out on Thursday 29th
Thursday 29th will be carried out on Friday 30th
Friday 30th will be carried out on Saturday 31st
Residents can check bin collection dates, report a missed collection, and check for anything that could affect collections, or visit www.allerdale.gov.uk/bincollections.
Details of the opening times for the Household Waste Recycling Centres are available from Cumbria County Council at: www.cumbria.gov.uk.
All council offices will also close on Friday 23 August at 4.30pm, and will reopen at 9am* on Tuesday 27 August (*Allerdale House, Workington, opens at 8:45am). The Cockermouth office, which is based in the library on Main Street, will close Friday at 4pm and reopen on the Tuesday at 10am. Please note that while the Cockermouth council office is closed for the Bank Holiday, the library services will remain open.
Details of the opening times of the council's leisure facilities in Workington, Cockermouth, Maryport and Keswick are available on the GLL website: www.better.org.uk/allerdale.
In case of emergency, call the council's out of hours service on 0303 123 1702.