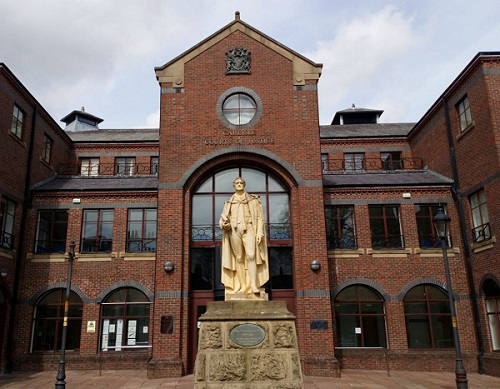 A MAN has been handed a suspended prison sentence for carrying out a knuckle duster attack in Carlisle after knocking back three bottles of gin.
Darren Lofthouse, 41, initially hurled a brick at victim James Watkinson's home, off Newtown Road in the city, late on June 1 amid a perceived grievance. After hearing a noise, bare-footed Mr Watkinson gave chase, caught Lofthouse and both men fell to the ground, Carlisle Crown Court heard.
Wearing a balaclava and using a knuckle duster, Lofthouse then threw blows with both fists at Mr Watkinson, who suffered a cut eye and chipped tooth.
Lofthouse, of Harvey Street, Carlisle, was arrested after police were called. The discarded knuckle duster was found, as were the mask and a pair of gloves the attacker had stuffed up his jumper. He admitted actual bodily harm assault and offensive weapon possession.
The court heard Lofthouse had drunk three bottles of gin before acting in a way his barrister conceded was "totally unjustified and totally inappropriate".
Recorder Christopher Hudson heard Lofthouse had "significant issues with drink" but also considered positive mitigation and glowing references from people who spoke of a different side to his character. As a result, Recorder Hudson suspended an 18-week jail term for two years. An alcohol treatment order and three-month night-time curfew were imposed, and Lofthouse must also pay £750 compensation to Mr Watkinson.
"It is a disgraceful offence of violence on somebody who I regard as entirely innocent of any wrongdoing," Recorder Hudson told him.