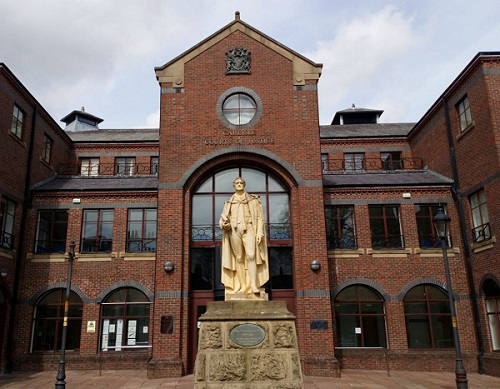 TWO men accused of trying to kill another man who is said to have been subjected to a "savage and persistent" late night attack in Kendal have gone on trial.
A jury at Carlisle Crown Court heard today (MON) how Richard Wilkinson was involved in row with two men he knew – Luke Peter Canning, aged 22, and 26-year-old Jordan Lee Jenkinson – outside Smokies Bar in Kendal town centre in the early hours of March 30.
Mr Wilkinson left initially, returned having obtained a 2ft-long, metal dumbbell bar and is said to have head-butted Canning before running down an alleyway with Canning and Jenkinson in pursuit.
"What happened next is not precisely known at this stage," said prosecutor Jeremy Grout-Smith, opening the case. "Richard Wilkinson was subjected to a sustained attack with his own metal bar that had been taken off him. His head was stamped on, and he was kicked and punched, and left with very serious injuries."
These included facial and seven rib fractures and he also lost teeth, two of which were found at the scene. Mr Wilkinson had "no recollection" of what happened.
Mr Grout-Smith alleged to jurors: "The prosecution say that the savage and persistent attack of this night will draw you to conclude that these two defendants meant to kill him. They deny an attempt kill him."
Two eyewitnesses were said to have seen a grounded male hit around "20 times" with a bar, leaving him "screaming, shouting and moaning", the court heard.
Canning, of Bridge Street, Burneside, and Jenkinson, of Lound Road, Kendal, each deny attempted murder. Jenkinson further denies a second charge alleging that he unlawfully and maliciously caused Mr Wilkinson grievous bodily harm with intent to do so. This charge, jurors have heard, is admitted by Canning.
When interviewed by police, Canning made no comment.
Jenkinson reported being assaulted by Mr Wilkinson, who hit him with the medal bar. That left him dazed, Jenkinson said, and prompted him to punch Mr Wilkinson and kick him once in the face – but "not with full force" – while he was being attacked with the bar.
The trial continues.