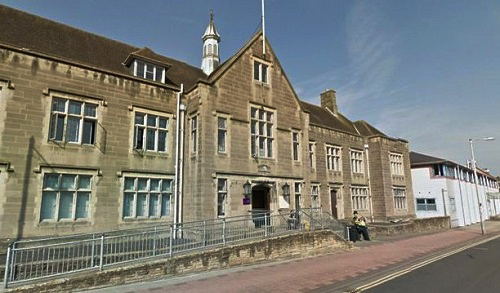 A Longtown man who had been looking after a couple's dog while they were at work has pleaded guilty at Carlisle and North West Cumbria Magistrates Court, to being the person in charge of a white Staffy type dog named Bailey, when it was dangerously out of control and caused injury to a child.
The court heard how Paul Peter Dowell, 60, of Burn Street, Longtown, was looking after the dog for some friends.
Dowell took the dog to a communal grassed area around 4pm on May 7, there were some boys in the field and they asked if they could stroke the dog, the court was told Dowell asked them to go to the other side of the field, as he was taking the dog back into the house it bit a young local boy, he sustained a bite and puncture wounds to his leg, the boy who cannot be named for legal reasons was taken to hospital for treatment and was released after a few days.
The court was told the boy is now afraid to go out with his friends in case there is a dog on the loose and is scared of dogs when out, he is getting better but if a dog is mentioned he goes-all quite.
Mark Shepherd defending said Dowell has shown genuine remorse, but his paramount concern is the welfare of the boy, he is a deep-thinking man, Dowell feels for the two-owners of the dog, [who were in court] and he feels it was all his fault, he has a troubled mind at the moment, the court was told it was a momentary lapse in concentration in the circumstances.
After lengthy discussions the magistrates ordered the destruction [put to death] of the dog, as this was a nasty incident in a public place, which caused serious injury.
Dowell has to pay compensation to the boy of £500, and £500 towards kennel fees for looking after the dog since the incident while in police kennels, plus court costs of £170, he was also placed on a Community Order for one-year, he is under house curfew [electronically tag] between 7pm and 7am for four-months, he has to attend ten rehabilitation activity days run by the Probation Service, with a 6-month alcohol treatment programme.
He also has a five-year order in that he cannot own a dog, the couple who owned the dog were told they had 21-days to appeal against the destruction order made by the court, on leaving the court the couple were distraught, but did not yet know if they would appeal, they were taking legal advice.