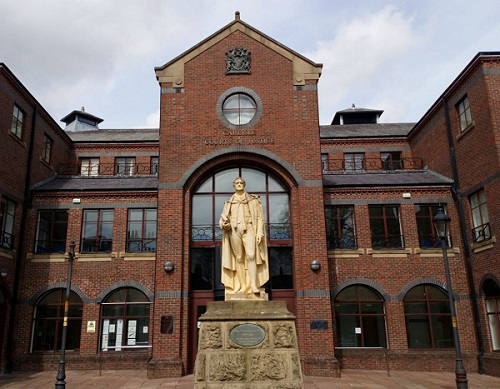 A MAN who armed himself with an axe and behaved violently in a Cumbria town car park while children played nearby has been jailed by a judge who stressed the need for a zero tolerance approach to dangerous blades.
Travis Liam Watson, 32, was initially without the weapon as approached a vehicle containing a man and woman close to his Pembroke Court home in Kendal.
Watson appeared at the window aggressively, punching the car and ripping off a wing mirror before walking away. He returned with a foot-long axe he used to smash a rear vehicle window during an incident which, Carlisle Crown Court heard today (THURS), occurred as children played in a nearby field and left one eyewitness "shaking" and fearing for her safety.
The incident, on May 19, occurred amid a background between the man and father-of-two Watson, who later sent a menacing Facebook message to a third party which stated: "He is a dead man if I see him near my spot."
Watson, who admitted bladed article possession and affray, had mental health issues, and was said to have expressed "some remorse and regret" for his offending. He was jailed for 11 months.
Passing sentence during a week in which Cumbria police are holding a knife amnesty, Judge James Adkin told him: "There is an epidemic in offences of bladed weapons.
"In this court, in this city, people who possess such items in circumstances of conflict go immediately to prison."
Judge Adkin ordered the forfeiture and destruction of the blade.