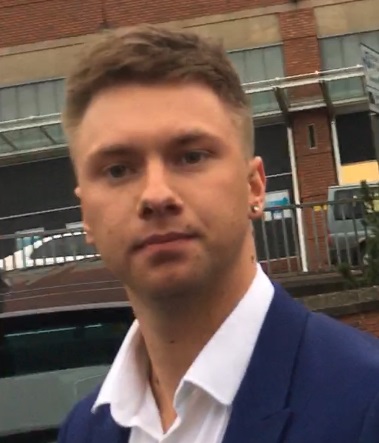 JURORS in the trial of a Cockermouth man who denies trying to "avoid detection" by police after a fatal A66 crash which claimed the life of a pedestrian has retired to consider its verdict.
Matthew Leggett, 24, admits three charges which arise out of a collision between his BMW 1 series, and James Greenwood, who died after he was hit while crossing the road as he returned to a camp site with friends just before 12-30am on April 7 last year. Leggett admits post-collision dangerous driving having travelled 12 miles with a shattered windscreen, and has also pleaded guilty to failing to stop at the scene and failing to report the incident.
However, he denies a charge which alleges he did acts tending and intended to pervert the course of justice in the immediate aftermath of the collision. This alleges that he drove 12 miles from the scene and parked his car off the road close to Setmurthy Woods, near Cockermouth, and that he deliberately "disposed of his mobile telephone".
Giving evidence to a jury at Carlisle Crown Court, Leggett, of Sonnets Way, Cockermouth, categorically denied those allegations. He spoke of going to that remote woodland having arranged collection with a friend because both knew that location well. Asked whether he had thrown away his phone – which was never recovered – as alleged, Leggett replied: "No. I didn't have any reason to throw my phone away."
After hearing closing speeches from barristers, and receiving legal directions and a summing-up of the evidence this morning (MON) from Judge David Potter, the jury of six men and six women retired to begin their deliberations.
Leggett faces no charges in relation to the collision itself.