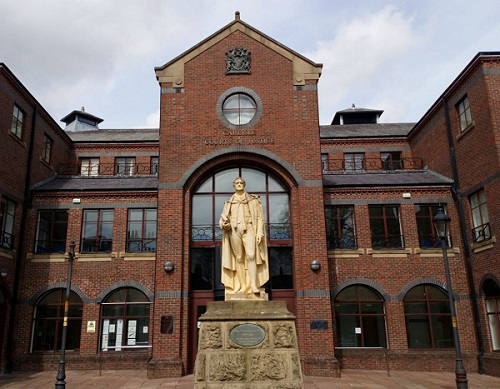 A MAN who produced a knife in Kendal town centre while behaving aggressively during an early morning altercation has been spared immediate prison.
Reece McIntyre's offending emerged as two PCs investigated aggressive shouting and swearing at Blackhall Road close to the bus station at 7-45am on August 18.
McIntyre, 24, was yelling at a man and woman, the latter initially shouting "help" before adding: "He has a knife."
A Taser's red dot was trained on the back of McIntyre, who tossed the eight-inch steak knife to the floor before being handcuffed. McIntyre later insisted he hadn't intended to harm anyone, but had the knife "to show him he had disrespected me".
He admitted illegal possession of a bladed article, and was sentenced at Carlisle Crown Court earlier today (MON) when he had faced a six-month jail term having previously possessed an offensive weapon in public.
But after hearing of McIntyre's troubled background and recent positive progress while seeking to address substance misuse and mental health problems, Recorder Kevin Grice suspended an eight-month prison sentence for 18 months. McIntyre, of Stricklandgate, must complete a three-month night-time curfew and rehabilitation, and was told the punishment was "not a soft option".
"You will know, as will anyone who attends these courts, the problem of knife crime, with people – often young men such as yourself – taking knives into public places and brandishing them.
"They may not intend to cause physical harm but this court well knows the risk that the taking of such an article into such circumstances presents because people get seriously injured or even killed."