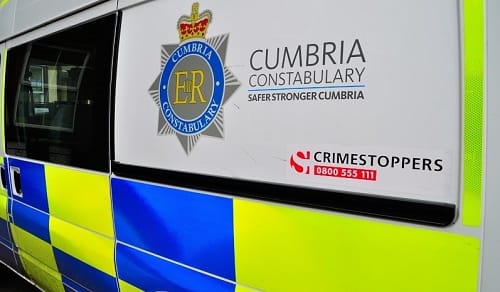 Police in Eden are urging people to report any suspicious activity following a number of burglaries in the area over the past fortnight.
Burglaries have been reported in the New Streets area of Penrith, including Fell Lane, Graham Street and Croft Avenue.
The thieves appear to be targeting homes that are empty, these offences have occurred during the day, evening and night and often entering via the rear of the property. They have smashed windows to gain entry and stolen cash and jewellery.
On 23 October a property on Fell Lane in Penrith was burgled during daylight hours. The incident was reported 8.45pm after the burglars gained entry by smashing a window.
Also on 23 October police were called to a report of a burglary on Graham Street where thieves had entered via a rear window which was smashed. The incident was reported at 11.50pm. An untidy search was made.
On 20 October a property in Croft Terrace was broken into after thieves forced the back door. The incident was reported at 1.20am and is believed to have occurred earlier in the evening.
On 16 October police were called at 4pm to a report that a property on Skirsgill Close in Penrith was broken into. Entry was gained by smashing the rear patio door.
On 24 October on Town Cross in Threlkeld a burglary was reported at 7.10pm. Thieves had gained access by smashing a rear window and then made an untidy search of the home.
Police are urging people across Eden – not just Penrith – to be on their guard and to report any suspicious behaviour immediately.
Neighbourhood Inspector for Eden Jo Walker said: "Our officers are working diligently to identify those responsible. However, we also need people living locally to be our eyes and ears on the ground.
"These burglaries are being committed at homes which are empty at the time of the incident suggesting the thieves may be watching houses before committing the break-ins. We need people to be on the lookout for people acting suspiciously and to report those suspicions to us so we can act.
"I would also urge people to look at their own home security. Would a thief looking at your home see an easy target?"
Basic home security measures can significantly reduce the possibility of your home being targeted.
Always ensure doors and windows are locked
Do not leave valuables in open sight
Visible burglar alarms and security lighting deter criminals
If you're going away for a number of days, ask a neighbour to keep an eye on your property
If you believe a burglary or any other crime could be in progress please call 999 immediately.
If you notice anything else suspicious please contact police on 101.
You can find home security crime prevention advice on Cumbria Police's website here: https://www.cumbria.police.uk/Advice-Centre/Crime-Prevention/Home-Security.aspx
Email: [email protected] Call non-emergency number: 101 Or Crimestoppers anonymously on 0800 555 111.
Always call in an emergency 999