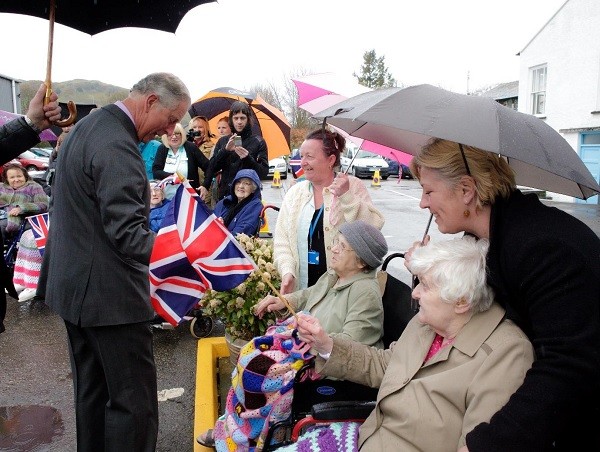 Staveley residents are to present a 1,000 strong petition to Cumbria County Council (CCC) fighting the proposed closure of the The Abbey care home.
Residents are objecting to the closure on the grounds that:
Vulnerable people, in their time of need, should not be plucked out of their community and packed off to a care home miles away, in Kendal or Barrow. This is the time they need the strong emotional support from their community with whom they have lived all their lives.
Relocation is not an option for most of the staff, so there will be redundancies
The Abbey is a hugely important Staveley asset
The Lake District has an ageing population and retirement and care needs in communities is increasing.
The village understands the dire economic constraints that have been inflicted on CCC, so have come up with a solution (a proposal) to cut CCC care costs by at least 50%.
A Community Trust would take over the running of the building and secure independent funding for providing a range of accommodation at different levels of need.
CCC would provide just the care.
CCC would not be responsible for any of the building costs, nor building running costs, nor food, nor cleaning nor specialised equipment for the residents.
Andrew Pimblett, a former carer at the Abbey and organiser of the 1000 signature petition: "For 200 years, The Abbey has been at the very centre and the heartbeat of the village.
"First as a residence, then a hotel, children's home, and now a care home.
"The closure and sale for housing would rip the heart out of the village. Job losses would be inevitable as employees would be unable to relocate due to family and children commitments in the village."
David Brockbank, local Staveley resident and businessman, Ex chairman of Cumbria Vision says; "The Abbey is a Staveley asset and institution.
"The Cumbria County Council proposal to sell the Abbey and use the money elsewhere is nothing short of the worst practices of capitalist Asset Stripping.
"We have proposed that a Community Trust will provide the Council with a brand new Facility free of charge, and take responsibility for all the running costs. This will be a 'Retirement Rebooted' scheme keeping our older community members vibrant and active, staying within the bosom of their family and friends.
The Council would only need to provide the care. This would reduce their Cumbria Care costs of running such a care home by about 75% (to about 25% of the normal costs).
"It's a Win Win for everyone – but most importantly a Win Win for our most vulnerable elderly people who need care."