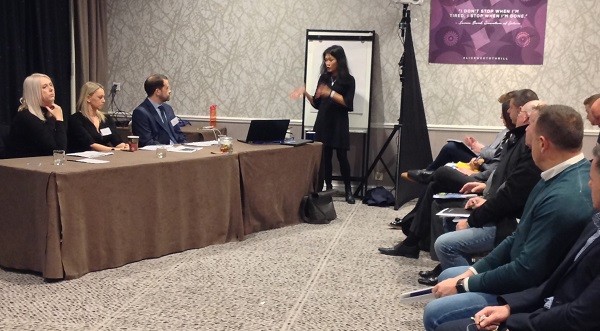 Cumbria Business Growth Hub is helping local contractors win work with the construction giant ENGIE.
ENGIE is delivering extra-care housing schemes in Carlisle, Cleator Moor and Oxenholme in Cumbria, and at High Bentham in North Yorkshire, and wants to procure local sub-contractors.
The Growth Hub's Supply Chain Opportunity Club hosted a meet-the-contractor event with ENGIE in Penrith this week, attended by more than 60 businesses.
They were able to learn about the opportunities and get a thorough understanding of ENGIE's procurement criteria.
Suzanne Caldwell, Deputy Chief Executive of Cumbria Chamber of Commerce, the lead partner in the Growth Hub, said: "We set up the Club to help small and medium-sized enterprises (SMEs) win work with larger organisations.
"Not only can we provide introductions at events like this, we can help Cumbrian SMEs meet the necessary procurement criteria and attain any accreditations if needed.
"All this support is free to eligible businesses."
Paul Young, Operations Manager at ENGIE, added: "We have some exciting projects in the pipeline across Cumbria.
"This event was about continuing the dialogue between local businesses and ENGIE to see what support is available to help further secure and deliver regeneration and construction projects within this region.
"Our purpose as a company is to improve lives through better working and living environments and these investments will provide local jobs and opportunities for businesses and we are excited to start building long-lasting relationships."
ENGIE is looking for contractors in brickwork, fencing, ceramic tiling, flooring, loft insulation, groundworks, joinery, painting and decorating, landscaping, plastering, piling, precast flooring, remediation, roof tiling, scaffolding, screeding, tarmacadam, UPVC windows, roof trusses, electrical and plumbing services.
It is also talking to builders' merchants and timber merchants.
This is the second event that the Supply Chain Opportunity Club has hosted with ENGIE. It has run similar sessions with TSP Engineering, Booths, Pirelli and Cubby Construction.
To find out more about the Supply Chain Opportunity Club visit the Growth Hub website here or call 0844 257 84 50.