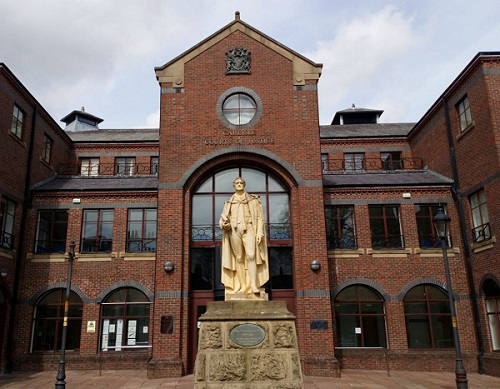 A BURGLAR who broke into a town centre flat almost 11 years ago has finally been sentenced – after he skipped bail and fled the country.
Opportunist crook Marian Ciuca, 43, shinned up a drainpipe and climbed into the Sandgate address in Penrith through an open window during the early hours of June 13, 2009. The householder, her husband and six-month-old daughter were asleep inside.
In the grip of an alcohol addiction, Ciuca stole a mobile phone and purse containing cards and cash but was caught after leaving fingerprints on the drainpipe and his DNA on a can of lager he snatched from the fridge and discarded in an alleyway outside.
He admitted burglary at a magistrates' court hearing in October that year, but failed to attend his sentencing hearing two months later and left the country.
However, Ciuca was finally brought to justice for the crime at Carlisle Crown Court today (TUES). It had emerged in December that Ciuca was in Germany. A European arrest warrant was issued, he was arrested and spent several weeks in German prisons before being transported to Cumbria.
Recorder Eric Lamb heard the female burglary victim spoke in 2009 of feeling "uncomfortable and terrified when alone in the flat", and had been contacted since Ciuca's arrest. "Unhappily she has not been able to move," said prosecutor Brendan Burke, "but she said the feeling has never gone away, feeling under threat in her own home."
Ciuca, who had lived and worked at Appleby Castle in 2009, was said by his lawyer to have returned to his native Romania having "got cold feet" ahead of the original sentencing hearing. A truck driver, he was six years alcohol-free, had a partner and young child and was "extremely sorry" for committing the crime.
Ciuca was jailed for eight months by Recorder Lamb, who said of the burglary victim: "It is mere good fortune that although she described being disturbed by your burglary, she did not rouse and confront you. That would have made your offending even more serious."