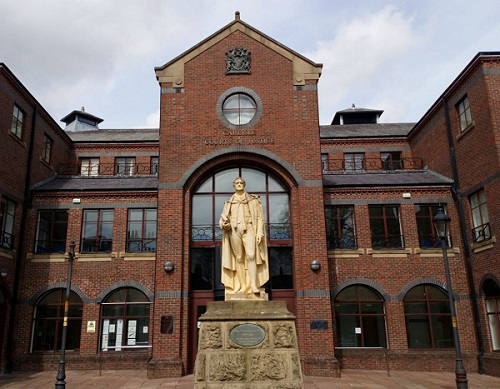 A WHITEHAVEN man who glassed a fellow town clubber has been spared immediate prison.
CCTV captured Craig Andrew Hukins, 39,‬ and Greg Lucas in conversation inside Shakers bar, Duke Street, on December 13. However, Hukins suddenly snatched a glass from Mr Lucas's left hand and struck him in the head, causing it to break.
"He was covered in blood, and had glass in his hair and his clothes," prosecutor Wayne Jackson told Carlisle Crown Court. A forehead wound was glued in hospital, and Mr Lucas also suffered injuries around his nose, Mr Jackson adding: "He says it has had a devastating psychological effect on him."
Hukins made admissions almost immediately, saying "I shouldn't have done it", "I deserve everything I get", and "it's my own fault".
A man of previous good character, he admitted actual bodily harm assault.‬
‪In a letter to the sentencing judge, Hukins stated: "I'm genuinely remorseful. I've never done anything like this before and don't ever intend doing anything like this again."‬
Recorder Eric Lamb concluded that there was a realistic prospect of rehabilitation for Hukins – a sole carer for two children – and that prison would have a detrimental impact on others.
An eight-month jail term was suspended for a year, and Hukins, of Croasdale Avenue, Whitehaven, must complete rehabilitation and pay Mr Lucas £1,200 compensation.