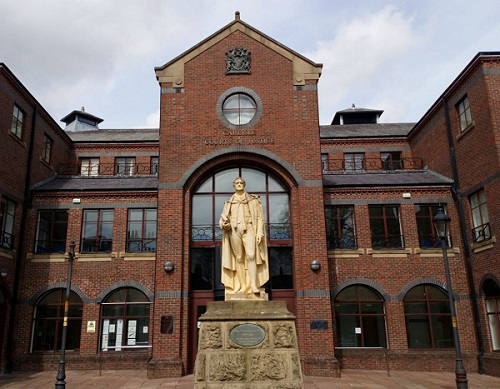 A MAN accused of stabbing his Cumbrian neighbour has been cleared of committing any criminal act after the Crown Prosecution Service (CPS) opted not to offer evidence against him.
A complex and long-running criminal case involving 49-year-old Stephen Parnell originally began after an incident inside a block of flats at Briarcote in Kirkby Stephen during October, 2015.
Mr Parnell went on to deny a charge alleging that he wounded David Travis, with intent to cause grievous bodily harm. Mr Parnell was later deemed unfit to stand trial, doctors concluding he was suffering from a serious psychiatric illness.
During November, 2016, a hearing was held in his absence in front of a jury which concluded, after evidence was presented, that he had committed the act of stabbing of Mr Travis, who was said to have had a knife plunged into his chest.
Doctors were subsequently consulted and concluded the most suitable disposal of the case was for Mr Parnell to be made the subject of an indefinite hospital order. This was duly rubber-stamped by a judge in January, 2017.
However, Mr Parnell's case has been mentioned again at Carlisle Crown Court.
Prosecutor Tim Evans told Judge Nicholas Barker the matter had been reviewed again by the CPS in light of information being received that Mr Parnell's condition had improved.
That paved the way for the CPS to consider whether Mr Parnell, previously of Briarcote, should be brought to court to stand trial fully on the charge he had previously denied.
However, the CPS had opted not to follow that path in light of the time that had elapsed and the period in which Mr Parnell – who remains in hospital – had been detained under the care of experts.
"In the circumstances the Crown offer no evidence, it not being in the public interest to proceed," said Mr Evans.
A verdict of not guilty was entered to the charge by Judge Barker, who confirmed to a hospital representative who dialled into the latest court hearing: "He has committed no criminal act."