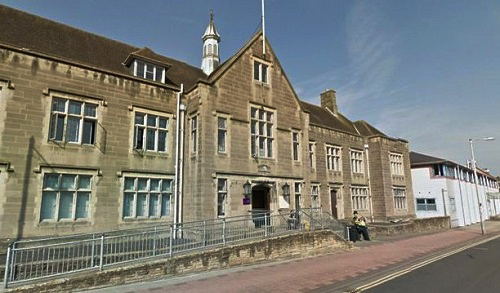 A Carlisle man has been jailed after pleading guilty to harassment of his sister.
James Felton Queen, appeared before District Judge Gerald Chalk at North and West Cumbria Magistrates Court in Carlisle, he was produced from police custody and was flanked by two court security officers in the dock.
The court was told Queen, 44, had a two-year restraining order imposed on May 16, 2018, not to contact his sister by any means and not to go within 100-metres of her house.
The court heard he went to her house originally on May 15 and caused harassment calling her abusive names and threatening her and throwing stones at her window,  then later in the day returning and again causing harassment and distress shouting he "hates her" and banging on her window and made several verbal threats towards her.
On Sunday May 17 he was arrested for breach of the restraining order,  the breach was one-day before the restraining order should have ended on the 16th May.
Lawyer John Smith for Queen told the judge his client has had an unhappy history, he abused alcohol for a long time, but has also been the victim of many assaults, he had hoped that he [Queen] could build bridges with his family, he is hoping to return to John Street Hostel.
The judge imposed a 56-day prison sentence, saying this breach was repeated harassment and he was in drink, he has to pay £124 victim surcharge, a restraining order was also imposed for a three-year period, he has not to have any contact with his sister in any form and not to go within 100-metres of her home address.