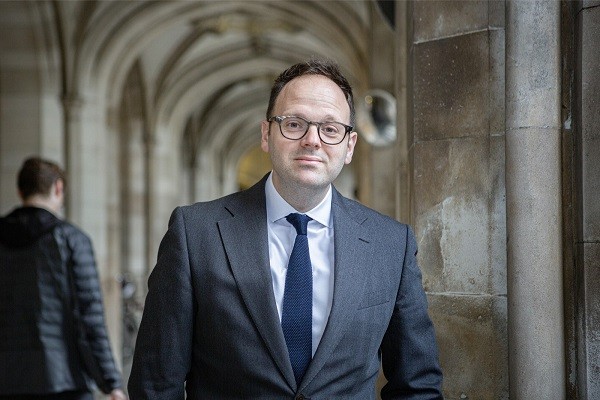 In support of Mental Health Awareness Week Simon Fell, the MP for Barrow and Furness, has produced a mental health guide with a directory of local mental health support services in Barrow and Furness.
Commenting on the launch of the guide, which is accessible on Mr Fell's website, the MP said: "We are currently living through unprecedented times. And, like Coronavirus, mental health challenges don't target specific people – we're all susceptible to them.
"We're fortunate to live in such an amazing community. One which looks out for each other and wraps its arms around one another. Now, more than ever, we need to keep on looking out for each other and checking in to make sure our family, friends and neighbours are well.
"There's lots of great work going on locally to help people through mental health challenges. There's a good number of fantastic local organisations who are able and willing to help and support people who are experiencing mental health challenges. I want to say a huge thank you to all of the staff and volunteers from these fantastic organisations for the work that they're doing to help to protect people's mental wellbeing."
The guide was produced with support from a local community worker. Mr Fell went on to say: "Working together with Michael Cassells of Mind in Furness, my team and I have created a mental health guide which has a directory of some of the local support services on offer. The guide contains a few handy suggestions for looking after your mental and physical health at the moment, which I hope people will find a useful resource, when feeling anxious or down during this especially difficult time."
The theme for this years' Mental Health Awareness Week is kindness. Commenting on the importance of being kind, Mr Fell said: "It's okay to not be okay. It's good to talk and it's important, now more than ever, to be kind to one and other. Whether in person or online, the world would be a much better place if we were all a bit kinder."