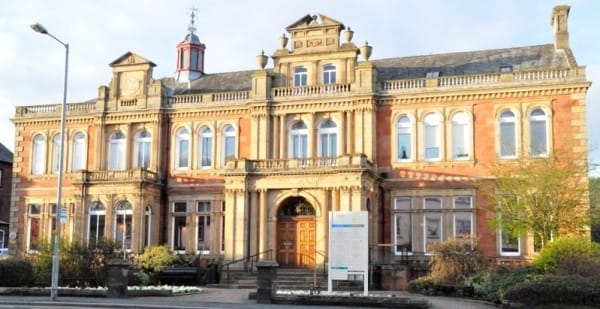 A phone scammer tried to scare a woman into paying over £1,000 by threatening to send the police to her house because she had not paid her council tax, Eden District Council have warned.
The council says the woman did the right thing to check with them rather than agree to pay any money over the phone, but are now asking other residents to be on their guard for the scam.
A spokesman for the council said: "This was a vulnerable woman who told us how she was called by someone who threatened to send the police to her house, saying they would be there in 35 minutes. She was obviously pretty concerned about the call, but thankfully did the right thing by checking with us and not giving them any money.
"Unfortunately we get quite a few calls of this nature, as scammers will often use the names of banks and public authorities to try and gain trust with the resident."
If you have any doubts about the validity of the call please contact Cumbria Police on the 101 non-emergency number or the Action Fraud line: tel: 0300 123 2040 (the UK's national fraud and Cyber crime reporting centre).
Please remember the following advice so you don't fall victim to a telephone scam:
If you receive a call you're not expecting, you should be suspicious.
If you are not happy with a phone call and are suspicious of the conversation you have with the caller then please end the call and contact Cumbria Police via the non-emergency number, 101.
Remember, when reporting a suspicious phone call to Police, wait at least five minutes before attempting to make the call to ensure you're not reconnected to the offender.
Alternatively, use a mobile phone or a neighbour's phone or test your landline by phoning a friend or relative first, to ensure you aren't still unwittingly connected to the offender.