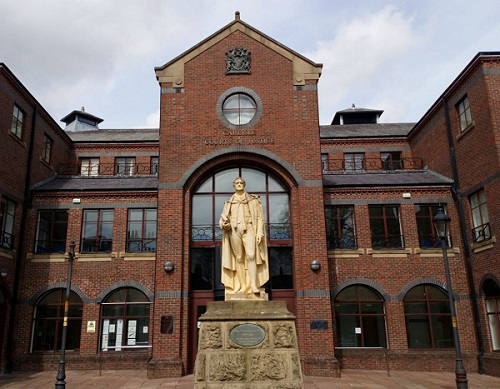 A COURT has heard how a troubled teenager attacked her mum with a glass and spat in a police officer's face while out of control at her family's Workington home.
Ellie Sinead Robertson, 19, shouted, screamed and swore at relatives and others present inside the Grasmere Avenue property on the evening of April 4. In the kitchen, Robertson picked up a drinking glass from a draining board and threw it into mum Kerry Fulton's face. This shattered, leaving Miss Fulton with a cut and swelling around her left eye.
Robertson continued hurling objects and was then seen by a neighbour taking a kitchen knife into the street. She also threw a child's metal scooter through the living room window of her mother's address, leaving a gaping hole in the glass.
Miss Fulton had since said she didn't feel safe having her daughter at the house any more.
Robertson's violence continued when police arrived. She spat on one female PC's body armour and then in her face, was placed in a spit hood and in leg restraints before behaving aggressively in the police van and in custody.
Robertson later admitted assaulting Miss Fulton, causing her actual bodily harm, illegal knife possession, criminal damage and assaulting an emergency worker.
At Carlisle Crown Court today (THURS), prosecutor Gerard Rogerson outlined the effect on the shocked PC. "The incident has had an impact on her," he said, "particularly being spat at in the face, which despite being disgusting she says also, in the current climate with the Covid-19 pandemic, has left her feeling extremely shaken and worried about additional consequences."
After reading a raft of background reports which made for, Robertson's lawyer stated, "sobering reading", Judge Nicholas Barker adjourned the case for 28 days. Bailing the teen and giving her chance to find her own accommodation, Judge Barker concluded the correct approach was to "focus on rehabilitation as well as punishment" in view of her age, past difficulties, admissions and her mental health issues.
"I cannot stress it enough that you must see this as your time to change," Judge Barker told Robertson, previously of Grasmere Avenue, Workington, as he postponed passing sentence until July 2.