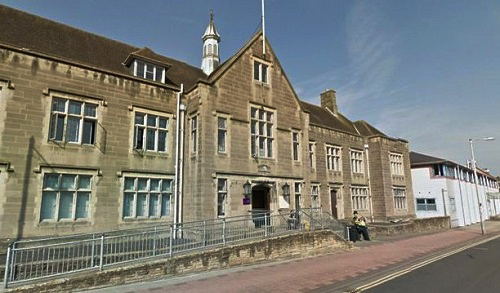 A man from West Cumbria has appeared before District Judge Gerald Chalk today (THURS) accused of twenty-one offences of a sexual nature against children and four breaches of a sexual prevention order.
Darren David Chambers, 30, previously lived at an address in Whitehaven appeared at North and West Cumbria Magistrates Court via a video-link from prison, he faces 13-allegations of engaging in sexual activity with a child under 18, these include intentionally touching of a sexual nature on various dates between July 30, 2005 and July 30, 2007 at Whitehaven.
Also between March 27, 2014 and March 27, 2016 he is accused that he caused/incited a girl to engage in sexual activity in Whitehaven on four occasions.
There are two allegations that he took indecent photographs/pseudo of a child, 36 in category A, the most serious of indecent photos, between March 27, 2015 and March 27, 2016, then 3-accusations that he made indecent photographs/pseudo photos of a child on February 25, 2019 at Whitehaven, the allegation is, he made 13 in category A, this most serious of categories, with 126 images in category C and 53 in category B.
One allegation dated January 8, 2019 is that as an adult he attempted to engage in sexual communication with a child under 16.
One charge from February 25, 2020 at Whitehaven it is alleged he possessed extreme pornographic images which were of an obscene nature and disgusting in nature. He also faces four-allegations that he breached a Sexual Harm Prevention Order imposed by Carlisle Crown Court in February 2017 not to have or engage with any electronic devices that can connect with the internet.
The judge Chalk explained that has some of these offences are indictable only, which means they can only be heard at Carlisle Crown Court, Chambers was remanded in custody to appear there on July 6.
No pleas were indicated.