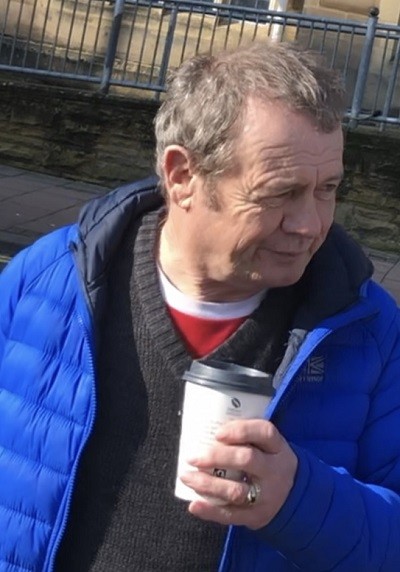 A SPEEDING motorist seen "absolutely flying" before a fatal crash is set to be sentenced next month for causing a Carlisle pensioner's death by careless driving.
Raymond Hull is estimated to have been travelling at almost twice the 30mph limit moments before his white Mercedes Sprinter van smashed into a Nissan Micra on London Road at around 12-45pm on October 18, 2018.
Micra driver Leslie Todd, who was aged 90, suffered multiple serious injuries and was pronounced dead at the scene of the crash, which occurred close to the Harraby Inn.
Hull, 64, of Springkell, Aspatria, had previously denied causing the death of Mr Todd by careless driving, prompting a trial date to be fixed for October.
Hull was not present for a short hearing today (WED) at Carlisle Crown Court, where his solicitor, Jeff Smith, told a court clerk: "I have got instructions to enter a guilty plea on his behalf." Mr Smith confirmed that after Judge Nicholas Barker noted: "The defendant has changed his plea, Mr Smith, to one of guilty, I understand."
Judge Barker ordered the preparation of a probation service pre-sentence report, and the case was adjourned to July 15. "I will set the matter down for a sentencing hearing," said the judge.
He directed that would be a "physical hearing" with all interested parties attending court in person, and not one conducted over a Skype video link.
During an earlier magistrates' court hearing, a prosecutor told how an independent witness had remarked to his wife that Hull's van had been "absolutely flying" moments before the tragedy.
A police collision investigator, having analysed CCTV footage from a commercial premises overlooking the crash site, estimated that Hull – heading south to a relatives address – had been travelling at between "51mph and 56mph" just prior to impact.
Floral tributes were left in memory of Mr Todd following the crash, one person stating: "I knew the man very well for years. He was the kindest and most helpful guy ever."