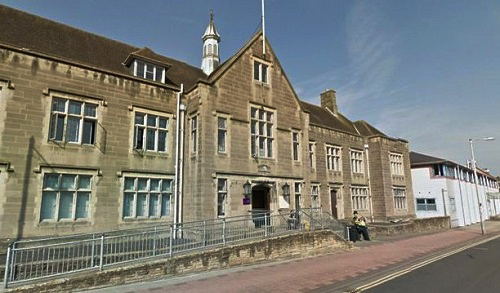 A CONVICTED sex offender has been brought to court after failing to notify police he was homeless after travelling to North Cumbria from Brighton.
Michael Hazell, 38, was originally sentenced in London during 2017 for offences of making indecent photographs of children and failing to surrender to custody. As part of that punishment, he was ordered to provide police with his name, date of birth and address within three days of being released from any term of custody or, if homeless, to formally inform officers he had no fixed abode.
North and West Cumbria Magistrates' Court in Carlisle heard today (MON) that Hazell was released from a jail term last Monday, before travelling to north Cumbria from the south coast of England via Glasgow.
Police investigating concerns about a man who appeared to be homeless in Brampton on Friday found Hazell, who confessed he hadn't complied with the sex offender notification requirements.
He admitted the breach during today's hearing in front of magistrates who noted he had now flouted that ban on several previous occasions in other areas of England and in Wales.
"He was fully aware of the requirements," said prosecutor John Moran of the latest "deliberate" breach in Cumbria. "It is concerning. He is moving around the country and police have no actual idea where he is."
Chris Toms, defending, made reference to an extensive background report, and insisted of Hazell: "It is not simply a case of a cunning offender seeking to avoid the consequences of his actions."
Magistrates committed the case to Carlisle Crown Court, where Hazell is due to be sentenced next month. In the meantime he was remanded in custody.