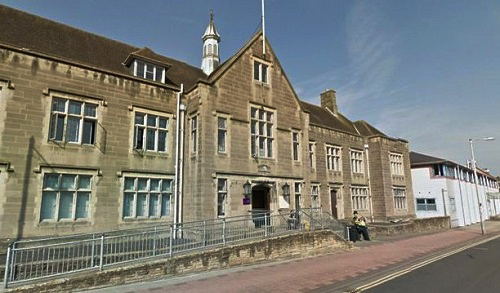 A defendant at North and West Cumbria Magistrates Court in Carlisle was called into in court room one wearing a black (COVID-19) face mask, as he walked into the secure dock he was asked by the legal advisor to take the face-covering off.
The defendant, Carl Alan Sawn said "I DON'T SEE  WHY",  he was advised the dock was a clean area and was cleaned and disinfected moments before his arrival and must take it off, his lawyer Geoff Smith asked him to please take it off, which he did.
Swan, aged 27, living at an address on Ullswater Road, Carlisle, pleaded guilty to one offence of assault on an emergency worker on Sunday February 2, in Carlisle.
The court was told six police officers went to an address where he was staying on an unrelated matter and found him in an upstairs bedroom, he was asked to get out of bed.
Swan told police he needed the bathroom, the officers said they would need to stand at the door but faced away from Swan, as he came out he pushed and jostled an officer in the back.
The charge relates to that incident, he pleaded guilty to assault on a police officer an emergency worker.
Geoff Smith for Swan said perhaps he felt embarrassed and lost a bit of dignity, perhaps it was all handled in a tactless way and his client feels it was a "bit of an overkill" with that amount of officers in the house.
Swan was fined £200 with court costs totalling £117.