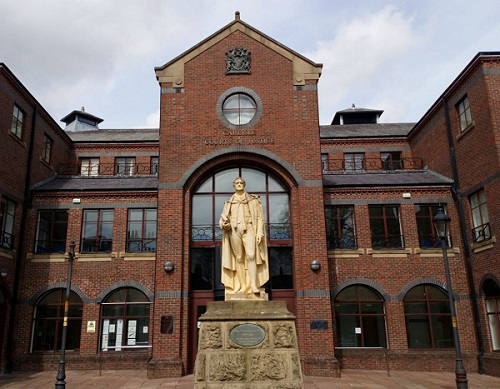 A WEST Cumbria man who breached restraining orders – which barred him from making contact with two former partners – three times in a month has been sentenced by a judge.
Andrew McClements, 55, was prohibited from contacting or communicating with one woman – and attending her place of work – after being convicted of stalking her in December last year after their four-year relationship ended.
On April 2 she alerted police after he sent her a text but, after denying he'd done so when interviewed, McClements was released. Less than a fortnight later, she arrived at her care home place of work early in the morning and saw him standing by the entrance. She asked him to leave and he went.
This offending was said to have caused the woman to feel a "bag of nerves", extremely scared and worried about walking on her own.
Carlisle Crown Court heard today (TUES) McClements was also subject to a second, separate restraining order. This was imposed indefinitely following an offence of harassment, and barred him from contacting another woman with whom he had been in a lengthy, violent and abusive relationship.
Although the pair were in consensual contact around the turn of this year, she later told him she wanted no further communication. However, on April 25 he sent abusive messages by text and over Facebook Messenger.
McClement admitted three breaches, prosecutor Charles Brown telling the court: "He has a considerable history, unfortunately, of breaching this sort of order."
Recorder Tom Gilbart, who heard of McClements' personal struggles, imposed a 30-month community order. He must complete a "building better relationships" course, rehabilitation and a four-month night-time curfew.
"These people were entitled to end their relationships with you," Recorder Gilbart told McClements, of Derwent Street, Cockermouth. "You don't have a right to maintain it as you see fit."