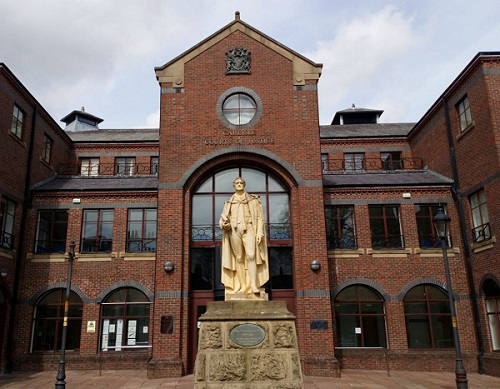 A BANNED driver who ran off after refusing to stop for police during a high speed chase along residential Carlisle roads has been jailed.
Dramatic dash cam footage captured a late night pursuit on June 14 during which 27-year-old Kristian Scott ignored a PC who illuminated blue lights and followed after noting his driving behind the wheel of a Renault van to be "erratic".
Over the course of two miles on numerous residential roads, Scott failed to slow at junctions and corners, and travelled on the wrong side of the road while motoring along Mallyclose Drive, Hopeshill Drive, Cumwhinton Road, Edgehill Road, and London Road.
In one 30mph area, Scott sped at over 50mph towards a bus carrying passengers in a van which was seen "billowing black smoke" before it was finally pulled over. Scott – and a passenger – ran off but he was found nearby and arrested.
Having admitted both dangerous and disqualified driving, he was sentenced at Carlisle Crown Court this afternoon (WED).
Jeff Smith, defending, said Scott had, on the night, "made a bad decision he could never begin to justify".
Jailing Scott, of Bower Street, Carlisle, for a total of 13 months, Recorder Michael Hayton QC remarked on his bad recent driving record, and said of his latest criminal conduct: "It was foolish, it was dangerous and you are fortunate nobody was hurt."
Scott must serve a three-year driving ban when released from custody and pass an extended re-test.
Constable Peter Ross said: "We hope this serves as a warning to other motorists who think they can get away such criminality.
"Scott was driving at high speed and dangerously in a build-up residential area with no regards for others and could have caused a collision resulting in the loss of someone's life.
"He knew when he got behind the wheel that he was disqualified from driving so took the decision to speed away from police officers."